iCarbide 12INCH WATERPROOF DIGITAL CALIPER
| | | | |
| --- | --- | --- | --- |
| MODEL |  DIGITAL CALIPER | MATERIAL | Stainless Steel |
| MEASURE RANGE |  12″ /300mm | MAXIMUM | 12″/300mm |
| GRADUATION | 0.01mm/0.001″ | MINIMUM | 0 |
| BRAND | iCarbide USA | MEASURE TYPE | INCH /METRIC |

    Contact tipped material used stainless steel
    Screw stop setter easy for use 
    Contact outside and inside  by CNC grinding
    Factory approved ISO9001 and 5S quality control system
Easy ready LCD digital display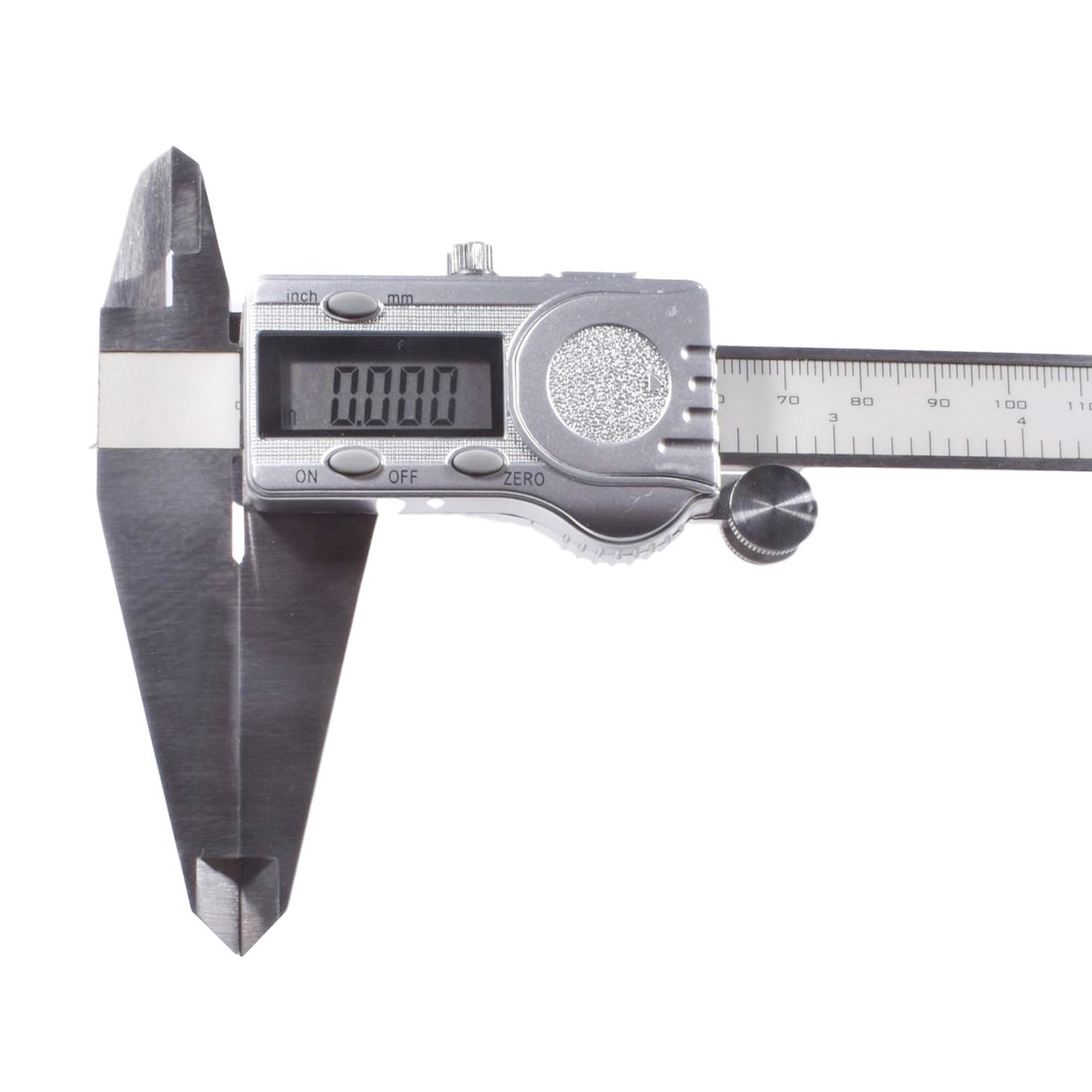 The main digital caliper and measuring jaws of the light 
Durable and easy to operate. The scope of application can be expanded through options.
The inner diameter measurement value can be read directly from the LCD display (press the offset key to easily set the offset value).
The desired starting point can be set through the preset function.
Electronic digital caliper, It adopts measuring systems such as the capacitive grid and magnetic grid, and digital display measuring tool for length measurement. The commonly used resolution is 0.01mm, and the allowable error is ±0.03mm/150mm. There are also high-precision digital calipers with a resolution of 0.005mm, with an allowable error of ±0.015mm/150mm. There is also a multi-purpose digital micrometer caliper with a resolution of 0.001mm (this is the national patent of Anyi Measuring Tools, only they can produce it), and the allowable error is ±0.005mm/50mm. Because the reading is intuitive and clear, the measurement efficiency is high.